【CTCC-R5】Thirty Thousand Spectators Witnessed A Motorsport Carnival Warming Up Shanghai
source:
CTCC官方网站
Date:
2017/8/11 0:00:00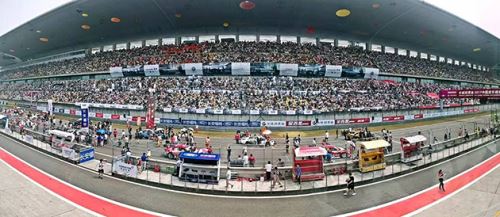 2017 Sinopec China Touring Car Championship concluded its fifth round in Shanghai International Circuit on August 6. Over thirty thousand spectators witnessed a thrilling race weekend consisting of five events. Zhan Guojun, Chairman of the Federation of Automobile Sports of the People's Republic of China, Sun Weimin, Deputy Director of the Shanghai Sports Bureau, He Jiandong, General Manager of Beijing Automobile and Motorcycle Sports Development Limited, CTCC's special guest Chen Xuezhong, Tang Yan, Director of Jiading District Sports Bureau, and Pi Tianfu, the Director of Branding Department of Sinopec Lubricant Company attended the opening ceremony.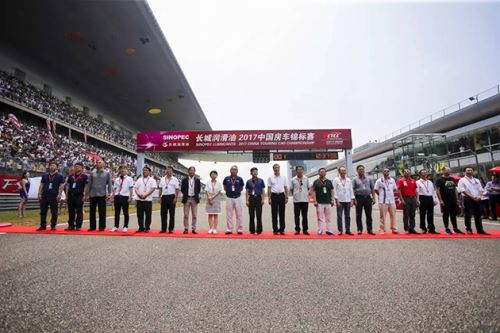 Rob Huff raced for SAIC Volkswagen 333 this weekend and won the first race of Super Cup, while Dongfeng Yueda Kia Racing's Zhang Zhendong finished 2nd, and BAIC Shenbao Racing's David Zhu finished 3rd. In the second race, Dongfeng Yueda Kia Racing's Jim Ka To was the first to cross the line, BAIC Shenbao Racing's David Zhu finished 2nd and SAIC Volkswagen 333's Jiang Tengyi finished 3rd. Dongfeng Yueda Kia won Manufacture Champion in both races with the team's impressive performance in the whole weekend.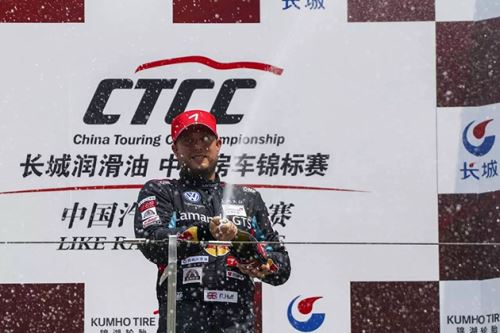 In China Cup, Zongheng Racing's Yang Xi, FAW Totoya Vios FS Racing's Cui Yue and Zongheng Racing's Wu Zhou shared the podium in the first race, while FAW Totoya Vios FS Racing's Xia Yu, GAC-Totoya Team's Liu Yang and Deng Baowei ended with podium finish in the second race.
Super Cup: World Champion Rob Huff Took the Lead, Dongfeng Yueda Kia Clinched Two Manufacture Champions
Rob Huff won the race with a dominant lead for 6.874 seconds ahead of the 2nd, Dongfeng Yueda Kia Racing's Zhang Zhiqiang. Huff was so fast that nobody could even caught up with him. His lap time was almost one second faster than the closest competitor. Huff thought it was such an amazing contest, in which not a single car retired.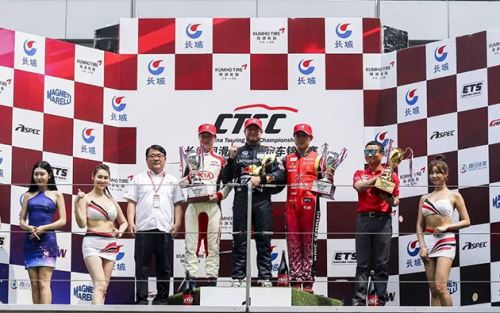 The tightest fight was between Dongfeng Yueda Kia Racing and BAIC Shenbao Racing. In the first race, David Zhu put lots of pressure on the shoulders of Zhang Zhiqiang while Darryl O'Young chased Alex Fontana desperately. Ye Hongli returned to the series and got some nice overtakings. The battle between David Zhu and Jim Ka To caught everyone's attention in the second race. After two teammates retired, BAIC Shenbao Racing's David Zhu stayed calm under the pressure and managed to overtake the competitor. After the ups and downs in the first half season, Dongfeng Yueda Kia clinched the Manufacture Champion in both races.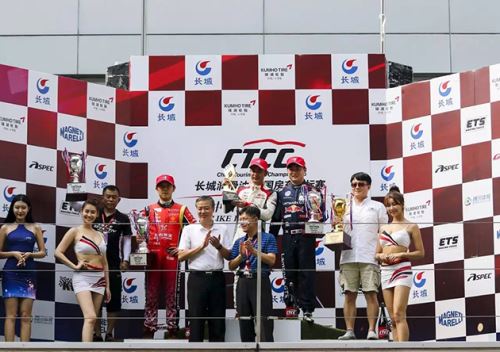 With the compensation weight, Changan Ford Racing Team still went home with points thanks to a good strategy. The Team's Cao Hongwei started from the back grid and finished 7th. Haima Qiangdongli Racing has been struggling with the BOP. If the car is not extremely competitive, it won't be able to secure its position even it starts from pole position under reverse grid on this wide track with long straight and plenty of overtaking points.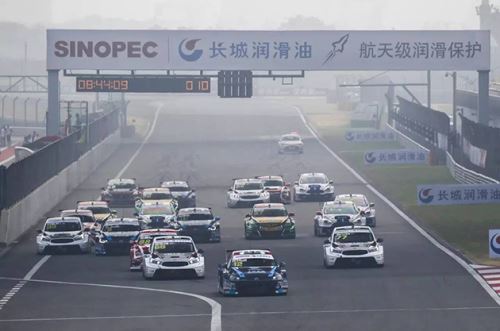 Huff's car had some problems after the formation lap, so he had to start from pit lane. Even so, his lap time was still amazing, which help him finished 5th. If everything went well, he would have been able to be faster.
China Cup: Defending Champion Yang Xi Got First Win In This Season, GAC-Totoya Team'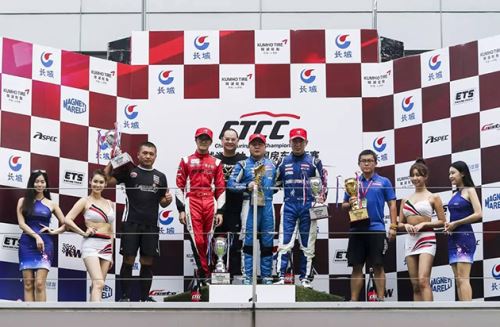 As the champion of 2016 season, Yang Xi won the first race. This is his first victory in this season. Another driver Xia Yu also saw his first win in the season. finishing 1st in the second race.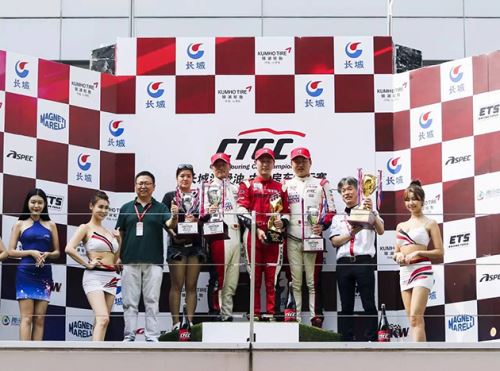 Zongheng Racing's victory meant a breakthrough that a third team broke the balance between FAW Totoya and GAC-Totoya on the Manufacture's Championship. FAW Totoya Vios FS Racing narrowed their gap with the championship leader, meaning a competition full of suspense can be expected. GAC-Totoya Team's Liu Yang extended the leading advantage to nearly 40 points.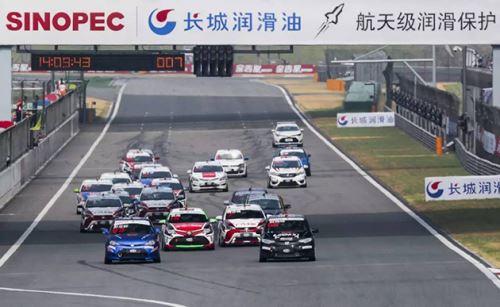 Next round of CTCC will take place in Hubei province right on the National Day, when the first street race in CTCC's history is held in Wuhan.